We LOVE our community. It's a small town with a lot going on. So this year, in an effort to strengthen our relationship with our community, we are celebrating outstanding members of Stephenville and surrounding areas throughout the year. Since February is a month for celebrating love in anticipation of Valentines Day and acceptance of others as we remember Martin Luther King Jr. It seems fitting to put the spotlight on an individual that is both loving and compassionate.
Kiley Haley, a third grade teacher at Hook Elementary in Stephenville, TX was 1 of 30 teachers honored at the 2019 Jack Harvey Academy of Exemplary Teachers celebration. This event is put on by Weatherford College to honor the memory of Professor Emeritus Jack Harvey. Professor Harvey was known by his fellow colleagues and peers as an exemplary example of what it means to be a teacher. Haley grew up in Gatesville with aspirations of one day becoming like the teachers that influenced her throughout her childhood education.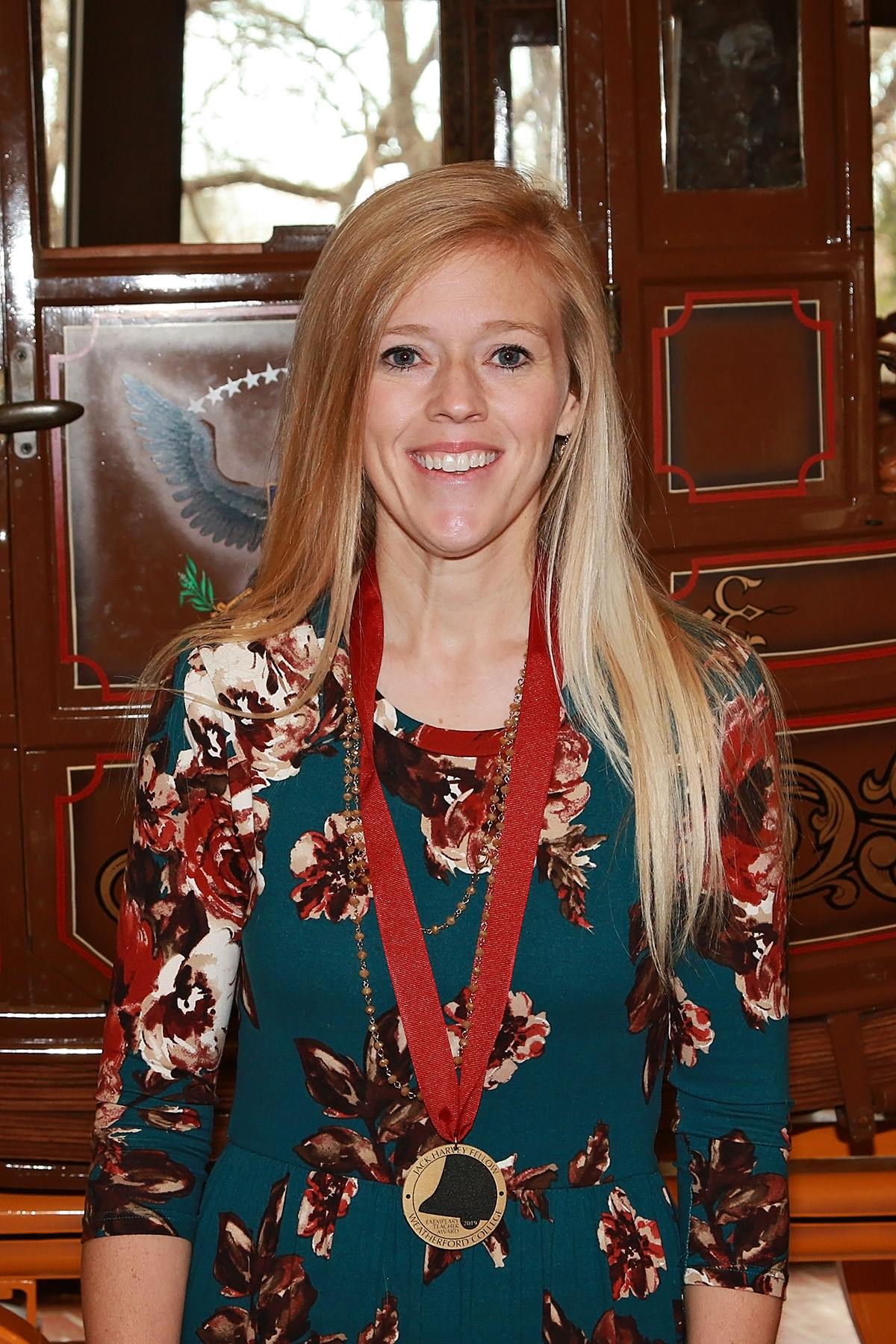 Since moving to Stephenville 10 years ago she has been teaching math and science at Hook Elementary. On giving back to the community, Ms. Haley "
I enjoy giving back to my students whether it be through treats, special events, or a game in the class.
" Even when she is not in the classroom, Haley continuously thinks of ways to make learning enticing and fun. "
Last week we had a mini Super Bowl and this coming week is the Sweet Shop of Shapes. Many weekends are spent decorating the room and planning our next adventure.
" While spending her weekends planning for her students, Haley finds time to treat herself. As if she was not already a remarkable member of the town of Stephenville, Haley's admitted love for cheese pizza makes her even more relatable and down to earth. "
If I could only eat one food for the rest of my life I would have to pick cheese pizza
" said Ms. Haley.
It does not take a superhero to make a difference or save the life of someone in need. Through the efforts of educators like Kiley Haley, the world and, more importantly, our community will slowly, but surely, become a better place. As a child, Haley found her inspiration through her family and teachers and recognizes that the influence of these individuals the person she is today. Everyone has a legacy to leave, a story to tell, and advice to give. When asked what she wants to leave behind one day, Haley replied, "I want learning to be enjoyable for my students. I want them to look forward to school and have a love for learning!" As a role model for students, we at TAF believe she has succeeded not only at Hook Elementary, but also as our Community Spotlight Member of the Month.
Congratulations Kiley Haley!
*photo 
courtesy of Weatherford College Facebook