#blessed100
Since 2015, people like you have helped #blessed100 buy shoes, pants, shirts, jackets, and Bibles for over 350 local children.
This year, we want to battle for the needs of 100+ kids located in Erath County, Texas and need $15,000 for this goal.
Please give $100 or more today!
DO NOT LOSE YOUR PEACE OF MIND
Life's legal interruptions and disruptions are very complicated. There are simply too many unknowns involved and it causes great concern.  Life is hard enough without extra stress.  These situations should be the least of your worries and they should not rob you of peace of mind. You need peace in all circumstances to be the best version of yourself. 
Contact a Guide Now
Great decision making.
Make well-informed and great decisions with complete information and appropriate guidance
Come to a resolution.
Transform your difficult situation into a good outcome with a clear plan of action created and completed by your team of legal guides
Restore your peace.
Get back your peace of mind after receiving friendly and competent legal guidance
CALL US
Call to schedule an appointment with a legal team member.
MEET US
You and one of our attorneys will have a free, 30-min initial meeting.
HIRE US
If you want our help, an employment agreement will be prepared and signed.
GET TO WORK
After we are hired, it is time to get to work.
We know your legal situation is stressful and working with a lawyer can be overwhelming. This should not be the industry standard.  Since 1972, we have provided legal guidance to individuals and businesses all over Texas. 
95 Excellent Google Reviews

Legal situations happen at the most inconvenient times and take away your focus from the most important roles in life. They are complicated and there are many unknowns, but these should be the least of your worries and not rob your peace of mind.  Many people attempt...
read more

This sounds like bad advice when it is written down but—  Business owners and leaders should strongly consider paying for these 6 insurance policies in hopes they are never used:  1) Property Damage - covers cost to replace/repair damaged property;  2) Commercial...
read more

School is almost back in session and it is time to get back to our normal routine. Summer break is fun but its time to get back to working, volunteering and all the other stuff we do while the kiddos are back in school. Sure, we get excited to go back-to-school...
read more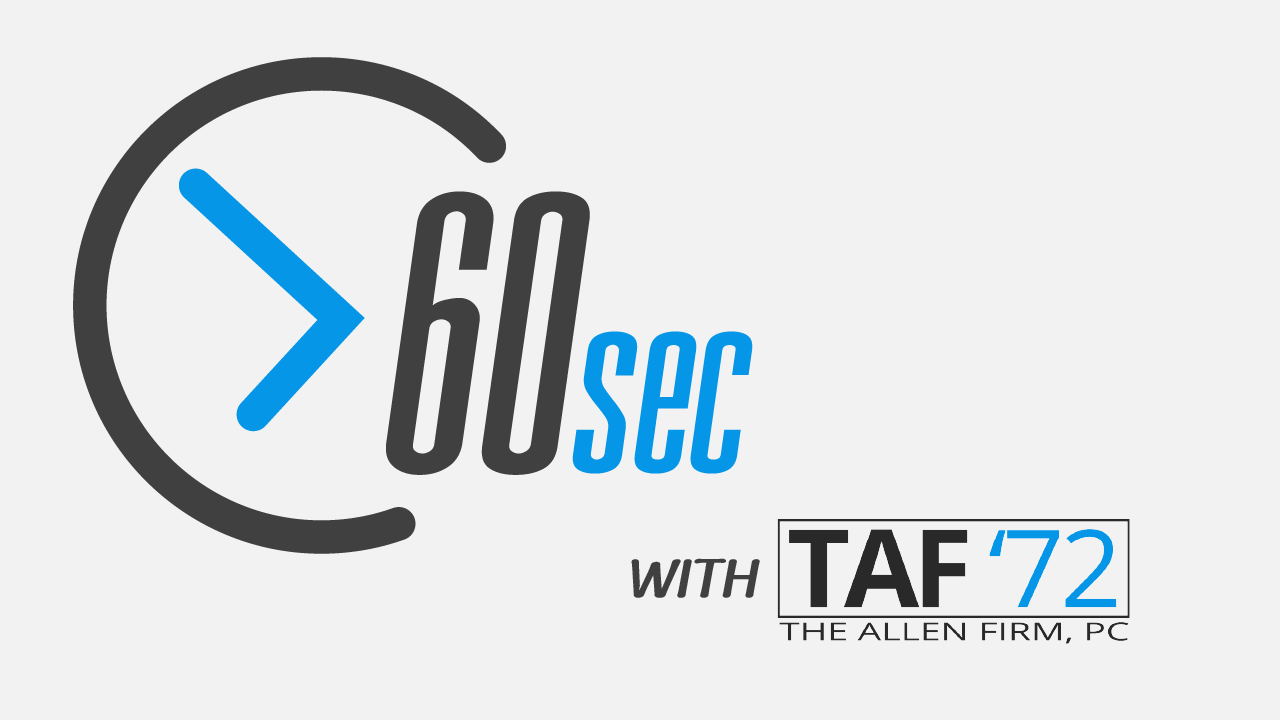 On today's 60 Seconds with The Allen Firm, we ask Kyle Post , What is a trust and do I need one?
read more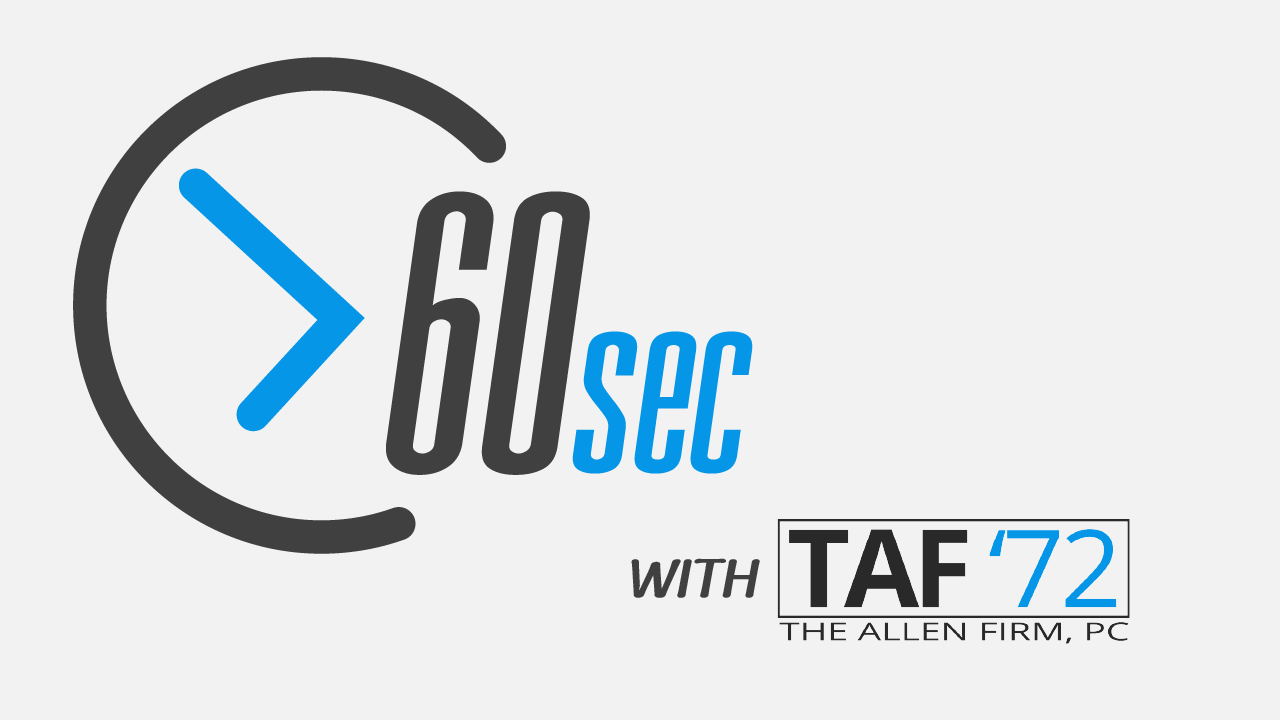 On today's 60 Seconds with The Allen Firm, we talk with Stephen Cheak about what mediation is and why it is important.
read more