Why is home staging so important, you ask? Think about the last major event you attended. Possibly a wedding, an award ceremony, job interview or maybe just a hot date? I bet you remember what you wore, or maybe how it made you feel? Think of all the extra touches that went into your mini-makeover for the big day. Now, think about what you wore last Tuesday. If you're like most, Tuesday's outfit just blends in…even though it was functional, it's hard to recall because there was nothing extraordinary about it.
When a home is staged properly, last Tuesday's "everyday" look is transformed to a better, more glamorous version of itself. First impressions are so critical. It is important to understand the "everyday" look isn't always appropriate for a big event, such as the sale of your home. Your home has to stand out- so put in the extra effort! After all this "big event" involves the largest asset most Americans will ever manage. The outcome of your home sale could determine your next move, whether it's the type of home you can afford next, your ability to pay off debt, or maybe even your plans for retirement.
Staging is a critical part of a well-planned marketing strategy. When marketing a product you need to keep in mind what the buyer would like to use it for, or what their self-perceived need is for the home. Since each buyer has different needs the objective of staging is to make things neutral, functional, and versatile. When I say "neutral" I don't mean everything needs to be some form of beige or "greige", just don't go too far in any one direction style-wise. A common misconception is that to stage a home it's time to bust out the rollers and drop clothes or move out all the furniture. STOP if that was your plan! Often accessorizing with the right accent pieces can enhance the design decisions you -as the homeowner- have already made. This can achieve the "model home" feel, by creating an emotional attachment for buyers, without loads of extra stress and misuse of resources. The emotional attachment is what will lead to a quicker sale, more money and better terms for you as the seller.
A plan from a trained or experienced home-stager is something to get before you lift a finger on anything cosmetic in the house. You may think you need to replace the carpet and spend thousands of dollars, but in reality all your carpet may need is a good steaming to revive it. Instead of moving and/or storing your furniture, keep things out for a stager to utilize. A stager may repurpose something trivial from one room and make it the focal point or draw attention to the focal point in another. A stager's job is to evaluate the overall appeal of a home and improve it by using what you have on hand, or by bringing in additional staging items. If a stager suggests removing something that is very personal to you, don't take it personal! The best home-stagers get inside the heads of prospective buyers. There's psychology that goes into making sure a home will give off the right vibe in person, all while looking fabulous in a two dimensional showcase for online buyers. The height of pictures, curtains, the placement of rugs, furniture and lamps are the body language of the home. It must be cohesive and feel comfortable to prospective buyers. There's nothing wrong with your three year olds artwork all over the house, or the twelve point deer mount that greets when you open the front door. However, those items might distract prospective buyers. If they are spending time wondering how old your little artist is, or what type of rifle you used, they're not noticing the architectural details or upgrades that will bring you top dollar for the house.
If you are considering selling your home, do your research when hiring. Often agents will cover the expense of hiring the stager, but don't be afraid to ask for examples of the stager's work, too. The agent/stager who works hardest to earn your business on the front end is usually the one who will work the hardest once hired. The successful sale of your home may be what gets you and your family to achieve the bigger, more important goals in life. That's why your agent/staging team should be fully invested in getting you the best return.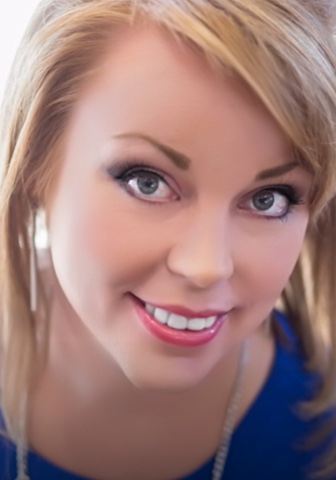 Jenna Early
Home Stager / Realtor
Jenna Early – Turn Key Keller Williams Realty
205 Cimarron Park Loop STE A
Buda, TX 78610

(512) 913-1529 | www.jennamovesme.com


– The Business Team
Scott | Josh | Jeremy
The Allen Firm, PC
181 S. Graham Street | Stephenville, Texas 76401
Ph: 254.965.3185 | Fax: 254.965.6539
The Allen Firm, PC is composed of a team of attorneys located in Stephenville, Texas. Our mission is to improve people's lives by providing reliable and practical help with their legal matters while operating under our values of honoring people, operating with integrity and striving for excellence. We offer help in forming businesses or companies, estate planning, lawsuits, real estate, probate, oil and gas, collections, agriculture, bankruptcy, family law, and accident and injuries.
*This article has been written and provided for educational purposes in an attempt to provide the reader with a general understanding of the particular topic and area of law covered in this Article. It is not to be relied upon for any purpose. The reader acknowledges the underlying analysis and legal conclusions referenced in this Article may be inaccurate by the changing of the law or by a controlling court opinion to the contrary. No attorney-client relationship exists until an appropriate engagement letter has been signed. Contact our Firm to discuss how the contents of this Article may apply to your specific situation.